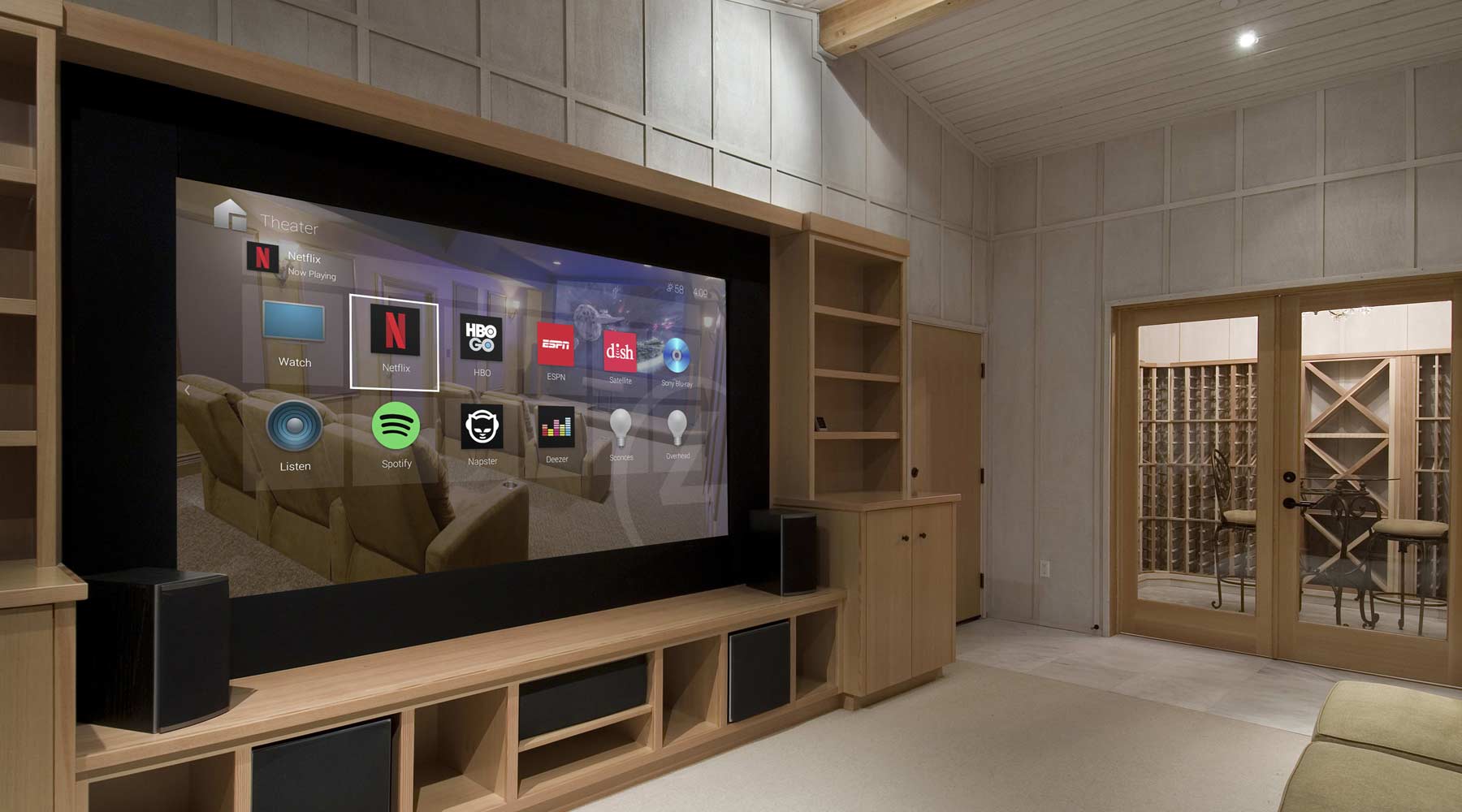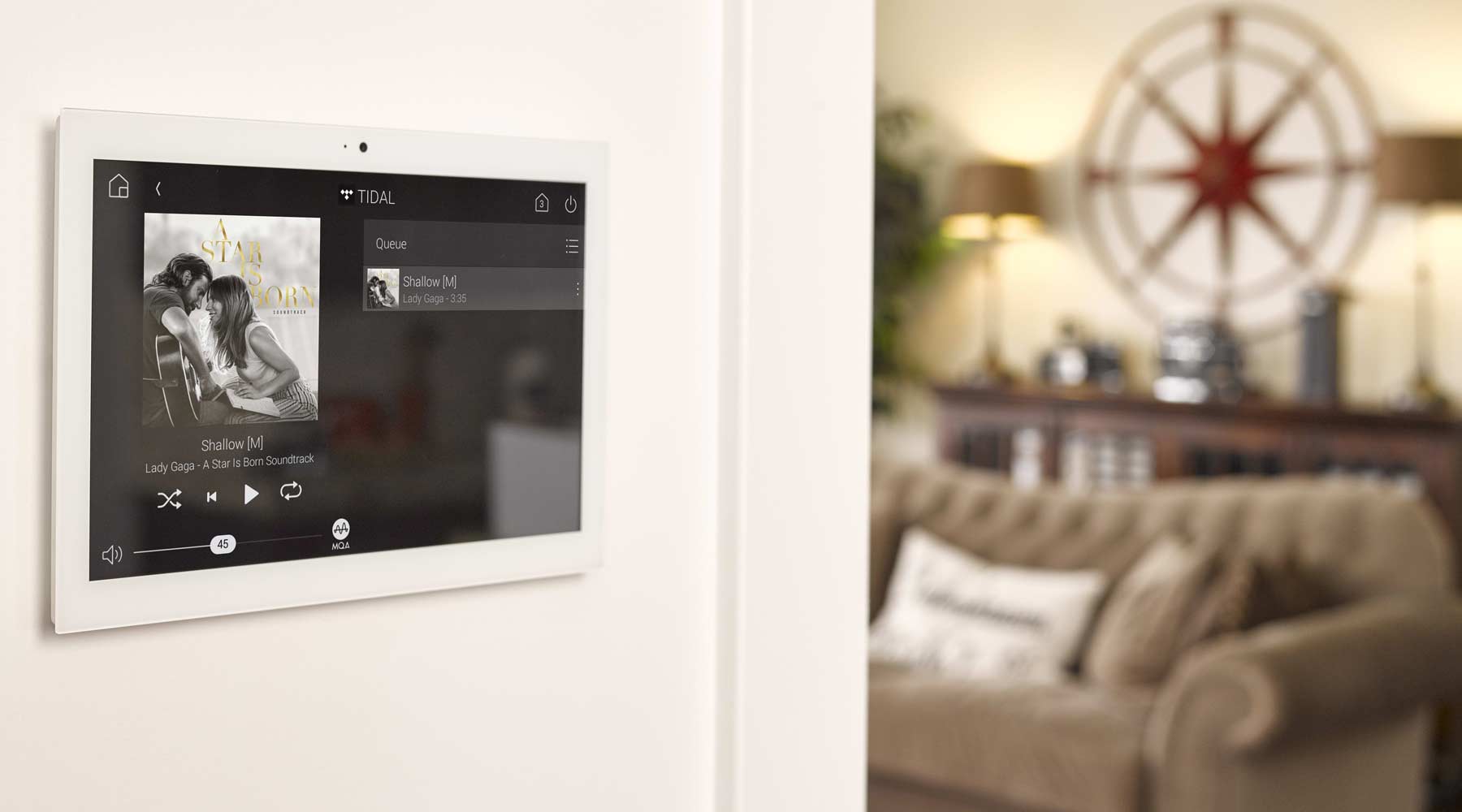 Music when you want it...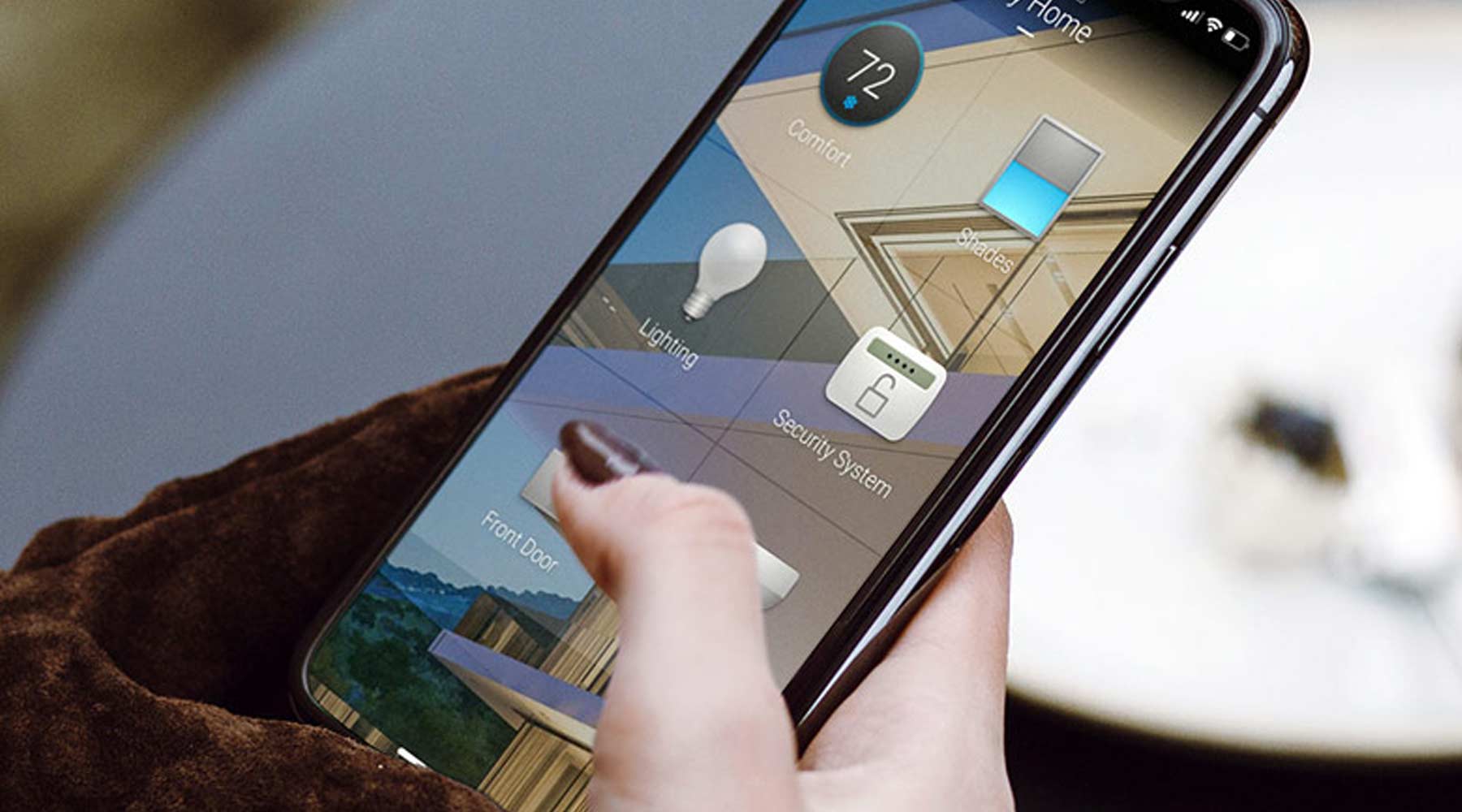 ...all from your fingertips
Shoreline Smart Homes
Shoreline Smart Homes provides solutions for audio-video, automation and security.
Home entertainment has evolved significantly in the last three years: the tremendous growth of the internet as the delivery vehicle for entertainment, and the sheer number of entertainment venues, has revolutionized what we watch and how we manage our entertainment choices. We offer you a wide range specific services to create a strong foundation for you to easily manage your entertainment and data needs.
Our stable of world-class brands and products capture the thunder and nuance of cinema and music. When we couple our line of products with our design &installation experience - we deliver the full home entertainment experience.
Our goals are simple: we make frustration with technology a relic from a clumsier past. Let us show you how simple it can be - to have complete enjoyment from all your entertainment choices, today and tomorrow.
People You can Trust
We have been in business since 2005, and have always worked to deliver a quality product and be responsive to our customers.

Our reputation in the community of St. Joseph is important to us and part of who we are as a business and as your neighbors.

Our Beliefs
"Home automation isn't about making the home - more complicated - it's about making your life - simpler."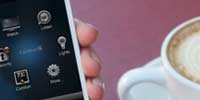 Scott Sternaman
Founding Partner, Shoreline Smart Homes
"From our experience - control is the key component in achieving long-term customer satisfaction."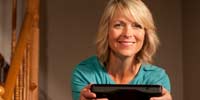 Michael Eisenhart
Founding Partner, Shoreline Smart Homes
"Accurate music reproduction is still the most challenging endeavor, and still the most rewarding."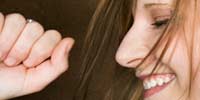 Scott Sternaman
Founding Partner, Shoreline Smart Homes
"The reason we go to the movies - is the escape. The more believable the illusion, the greater the escape."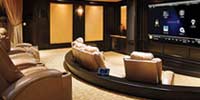 Michael Eisenhart
Founding Partner, Shoreline Smart Homes
"Structured wiring is a wiring solution that achieves the three critical hallmarks of an enterprise grade network: fast, reliable and scalable."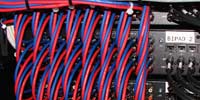 Scott Sternaman
Founding Partner, Shoreline Smart Homes
---
Our Services
Architectural Audio
Automation
Control
Home Audio
Home Theater
Networking
Security
Architectural audio is the integration of sound through your home. New speaker technologies allow us to install the speakers directly into the walls, ceilings and outdoor landscape and they literally - disappear. There are no speaker cabinets, no grills, no visible sign of any speaker - just beautiful sound.
New wireless music streaming components and services that allow you to access and control your favorite music from your smartphone and enjoy it in any room or zone.
Architectural audio is a collection of products and services that allow you to enjoy your music - with ease - and without the clutter.
Automation has reached an age of incredible capabilities, ease of use and reliability . It has reached the age of true usefulness.
Automation starts with a control system that allows you to control different devices as you choose: home theater, lighting, climate control, security, sprinkler systems, hot tub, water softener... All of them.
The whole point of automation is that in the modern home there are dozens of independent systems, and with automation - they're all tied together with one interface, that you can access from any computer, tablet or smart phone, anywhere at anytime.
The real value of automation is that it brings all your important controls, lighting, security, media, climate - together so you can manage them easily and effectively. Automation opens capabilities that can make your home - and your life - so much simpler. And in many important ways - better.
Control solutions have arrived - and they're easy to use, moderately priced and can be extended to a tablet or phone. Where's the remote? Your Smartphone!
Times have changed, and with the complexity of formats and sheer number of channels, services and media - your needs have changed. And it's all about control.
Modern control solutions are smart. They know the status of what they are controlling. It knows if each component is on, off, or what mode it is set to. You want to watch DVD, it knows to turn on the DVD player, what input to set the receiver to, what audio mode, what aspect ratio. Very smart.
Control when it's done well, is automatic, and very reliable. The intelligence in sophisticated remote solutions from Control4 is what sets them apart from their less intelligent and troublesome rivals.
Shoreline Smart Homes can create an audio experience that transports you to the musician's recording session. The music's intensity, immediacy, clarity are all delivered in a way that embodies the warmth, emotion and power of the music.
We believe that part of our offer is featuring the world's best brands. Our brands have been reviewed by the most respected audio magazines from around the world. Unanimously, the industry press have acclaimed these brands and their products as offering world class performance in their price range.
We offer audio solutions that can be accessed through the home. We install distributed audio, wireless audio and networked audio. What decision is based on a site survey with you and understanding your expectations, and budget.
Shoreline Smart Homes can engineer a dedicated room for the total theater experience, or we can seamlessly integrate theater components into any room in your home. We will find a solution that works for you.
Whether you would like to have a dedicated home theater, media room integrated into your home, or are just looking to upgrade your equipment, home theater is a core passion for us.
We will work with you to create the perfect solution for your budget, style and vision. Our team will evaluate your space and consider visual sight lines, room acoustics, associated equipment, room use and budget. We will then create a detailed proposal that gives clarity to your vision in creating the home theater of your dreams.
The world of entertainment has changed. The growth of audio/video components that demand networking has exploded in the last 18 months. Combine that with the growth of networked media servers, streaming content from the cloud, need for access to business files and applications 24/7, it's essential that a robust network is properly implemented to to support the needs of the modern home or business.
Modern home entertainment, computing and communication all hinge on one component - the Network. All services and capabilities depend on it. Everyone wants blazing speed, maximum throughput and reliable access to digital media and content - inside and outside the home.
We use network components that are engineered for both residential and business applications. Well-engineered components enable us to provide a networked solution that delivers performance and reliability.
Your home doesn't have to be like an old castle made of stone to be secure. The new security systems of today are far more advanced than the homes of old, and provide a intrusion redundancy that keeps your home - safe and secure, now matter where you are.
With our security solutions and companion products, your house can monitor itself and let you know - if something is out of the ordinary. Quickly and silently. This keeps your home and your family safe, and you in control.
Security solutions are simply superior to that of ten years ago. They are integrated into your home and personal electronics and keep you in control of your home regardless of where you are in the world. It's a connected world, and integrated Security systems keep you in control.
---
Why Choose Us
There are many options for people today... Why buy from us? For many reasons, and they all add up to earning your confidence and achieving your satisfaction.
Over 20 years experience

We are a locally owned and operated company. We've been in business in St. Joseph, Michigan for ten years with over twenty years professional experience in the audio-video industry.

We take pride in being good community members and taking excellent care of our customers by standing behind behind everything we sell. If you're not satisfied - let us know and together we'll find a solution that works for you.

We are a member of the Better Business Bureau (BBB), earning a BBB A+ rating. For more details - visit our BBB website.

We are a member of HBA, Home Builders Association of Michigan. For more details - visit the HBA of Michigan website.

We are a member of HBA, the Home Builders Association of Michigan. For more details - visit the CEDIA website.

Quality Products and Installation

Our team of consultants and technicians have decades of experience within the consumer electronics custom installation industry. We subcontract - nothing. We manage - everything. We closely monitor every aspect of consultation, design, cabling, installation, and coordination.

We are a Control 4 Dealer, earning a Control4 Gold Dealer rating. For more details - visit the Control4 website.

Satisfaction

We give all our installations a total end-to-end one-year warranty. We stand behind everything we sell, install and will support that installation, now and five years from now, to achieve the most important specification - your satisfaction.

Founding Partners - Michael Eisenhart and Scott Sternaman.