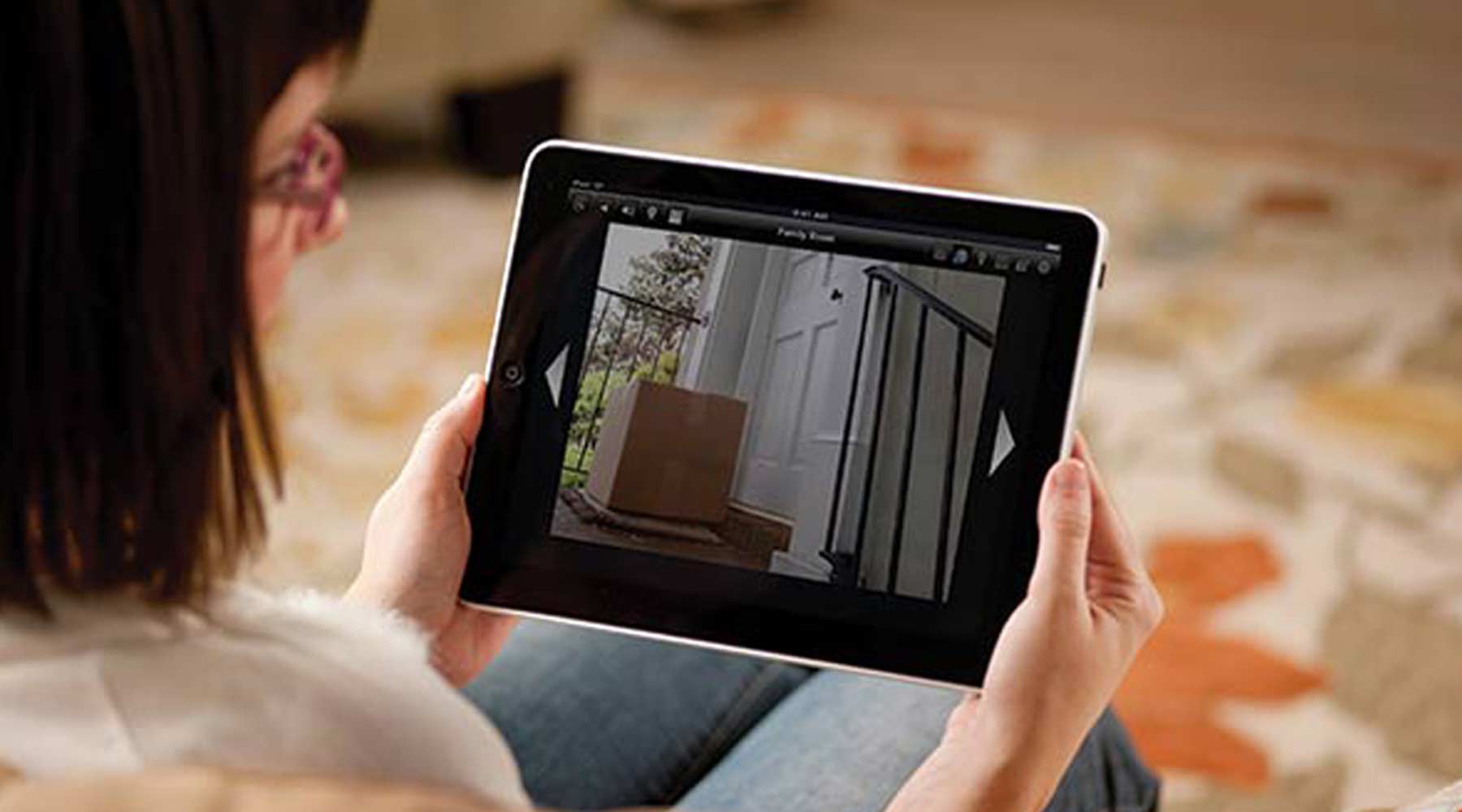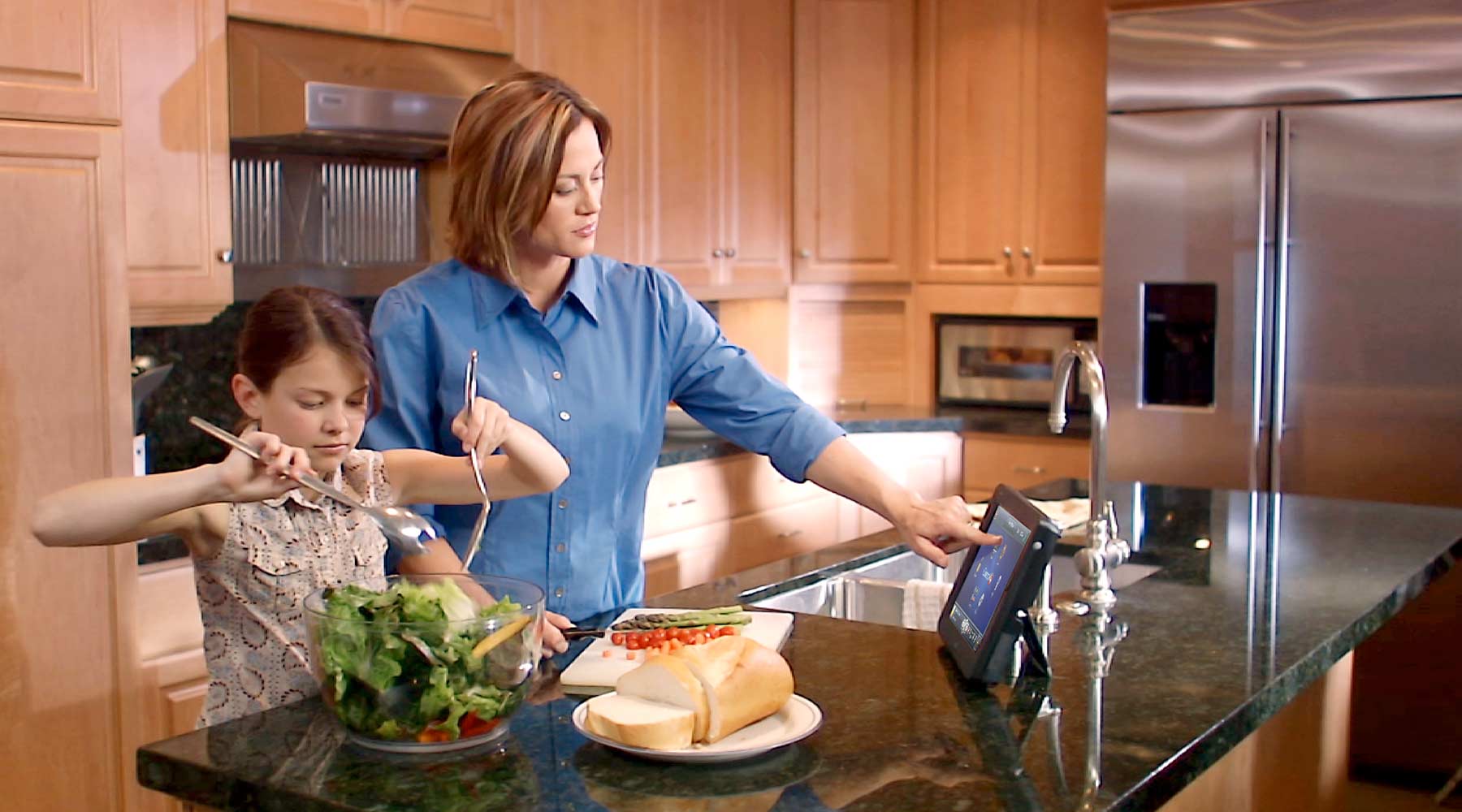 From Anywhere in the Home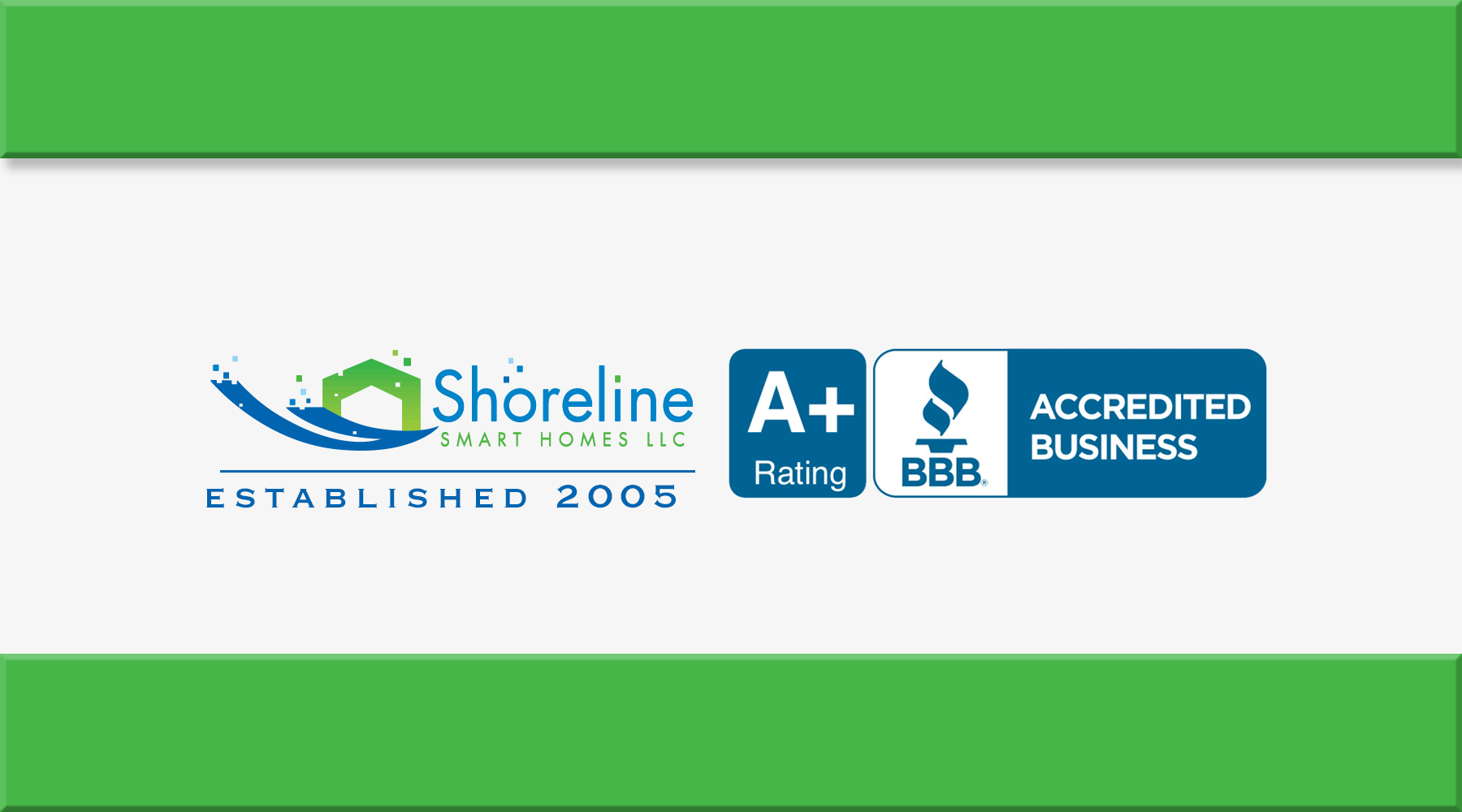 From people you can trust!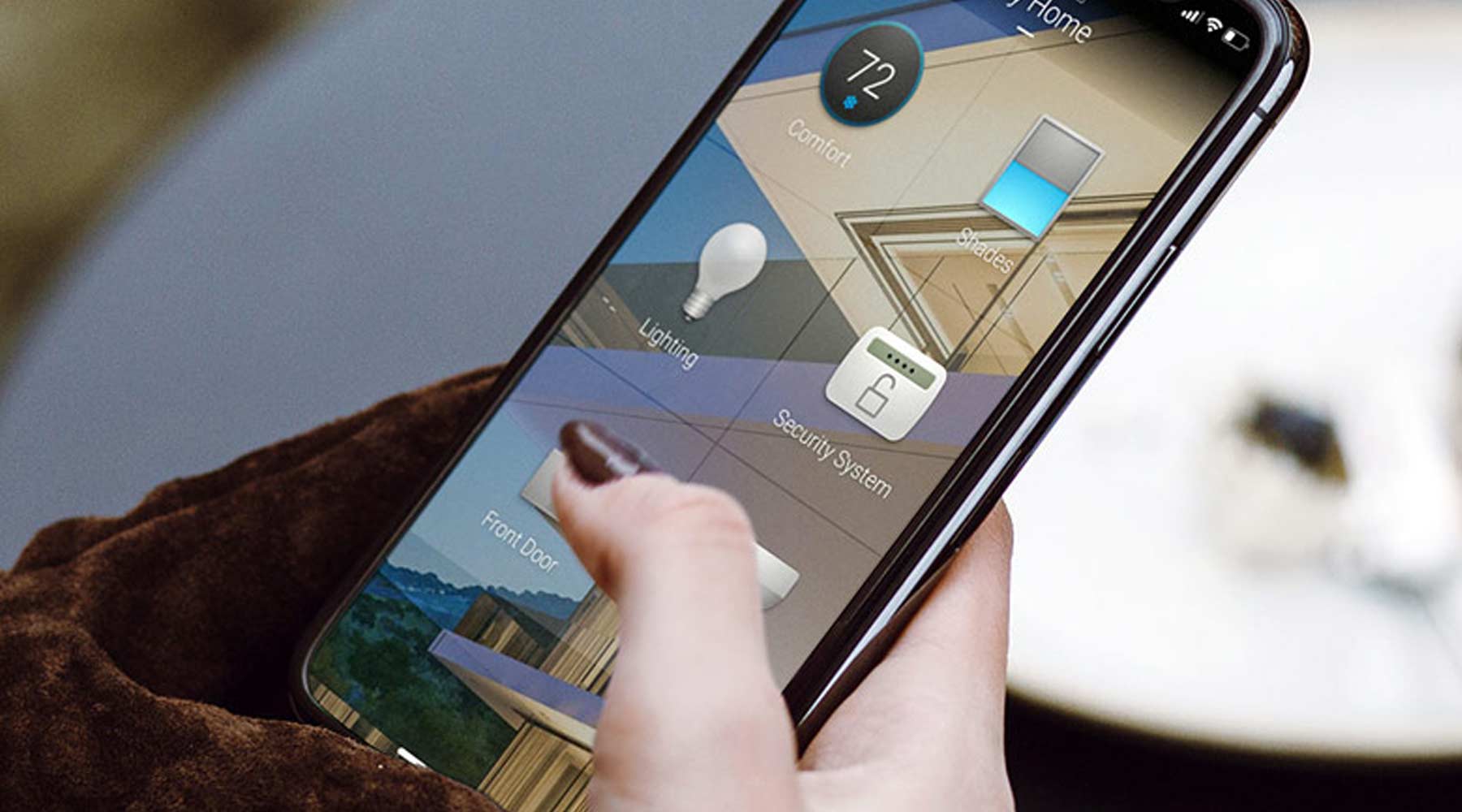 ...all from your fingertips



Safe | Secure | Simplified
You can have your home - safe - secure - and simplified.
We tie your media and security components together. The advantage is an integrated, robust solution that extends through the home - one powerful operating system.
Your home - in the palm of your hand.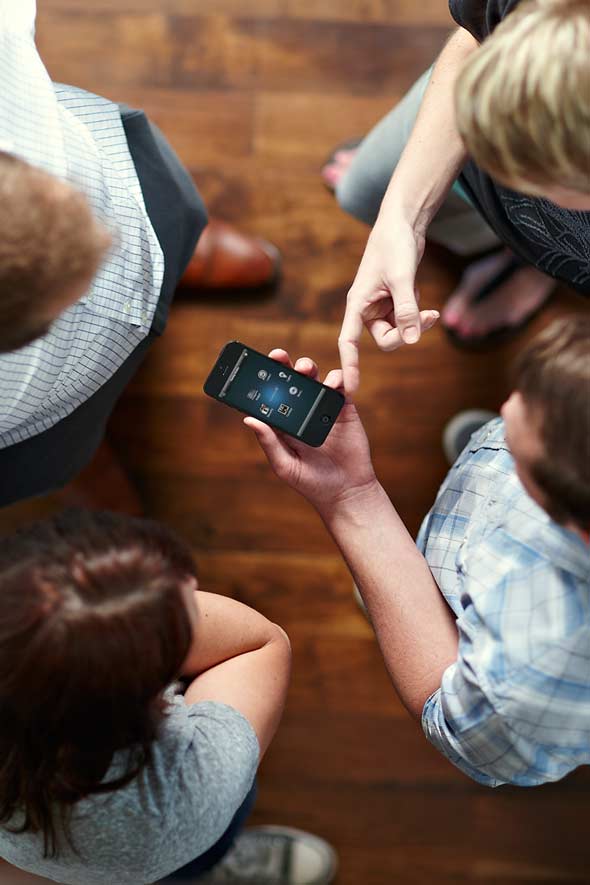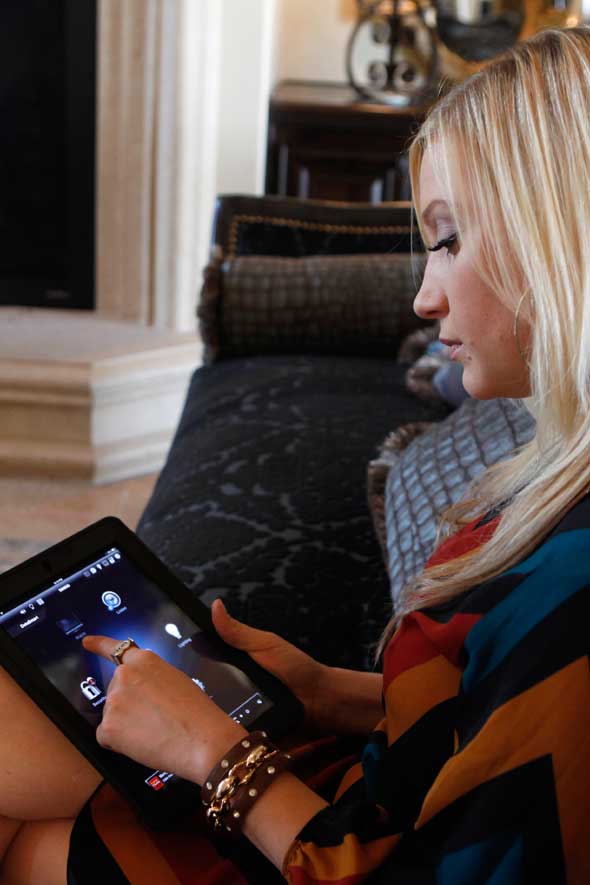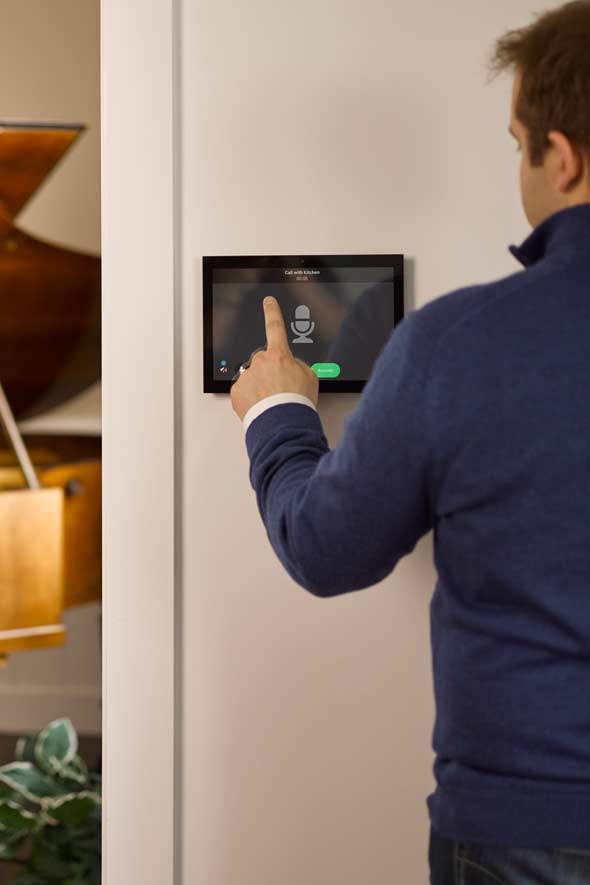 A smart home provides means and methods to keep your home safe.
Receive alerts to your watch, phone, or tablet when someone unlocks a door, if the garage door is left open, or a water leak is detected in the basement. You can see who is in the driveway or at the front door or gate - all from your smartphone.
We integrate a secure solution that is unobtrusive, easy to manage and keeps you informed - 24/7.
`
A breakthrough for the secure home is the integration with the Smart Home. What occurs is real time communication. This communication of your home's minute-by-minute status are called "push notifications." Push notifications can be as low a priority as a window that is now open or as high as a break-in.
Push notifications are accurate and immediate, relieving you of wondering and worrying.
The Smart Home integrates all these components together to make your life simpler and keep your home secure.
Press a single button from your Smartphone and you set the entire home to "away" mode:
Turns off specific lights
Turns off all appliances
Locks every door
Checks every window is closed
Closes selected drapes and blinds
Schedules outside lights to come on at sundown
Schedules specific interior lights to turn on and off
Closes the garage door

... and you are on your way without worrying "Did I turn off the oven?"
We make your home - safe - secure - and simplified.
Surveillance camera provide multiple vantage points that keep your home - safe and secure, no matter where you are.
View Gallery
New technologies have delivered cameras at affordable prices with features that make home surveillance systems become a useful household option. Surveillance offers many practical reasons for the home owner by providing views of your home, grounds and your business - all from your Smartphone.
See who is at the front door or gate from any tablet or Smartphone
Access surveillance video from your home on your Smartphone
Check on the kids, whether you're downstairs or downtown
Know that your children are safe while you are away on business
Check on the pets to see how they are doing
View your business' loading dock while on the back patio
Shoreline Smart Homes' surveillance solutions provide complete views of your home, inside and out, so you'll know exactly what is going on at all times. It's a connected world, and our system keeps .your home and family safe — from across the room or around the world.
Always be in control of the entrances to your home.
View Gallery
Secured access allows you to monitor who is coming in your home or business and provide permanent or temporary access.
With assigned passcodes, you can monitor when they arrive and leave. This keeps you in control by allowing temporary passcodes for electricians or plumbers, or keep track of when your cleaning crew is coming and how long they are actually working. Secured access provides meaningful control and lets you stay on top of who, when and how long vistors or family are in your home.